According to Myanmar's Directorate of Investment and Company Administration foreign investments from China were around $139.4m from October 2020 to January this year. Myanmar's financial year starts in October.
Chinese investments were exceeded only by Singapore's, which totaled around $378.3m in the same period, the data showed.
Conversely, China is the top destination for Myanmar's exports and the largest source of imports into the Southeast Asian country.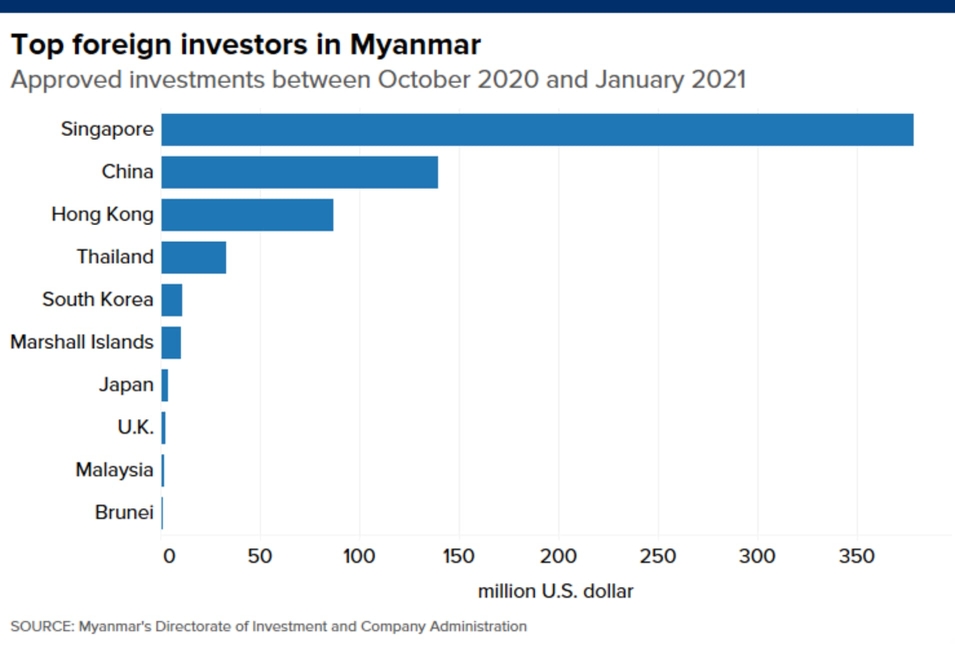 But trade is not the only reason Myanmar is strategically important to China. Oil and gas pipelines through the country help diversify China's sources of energy and avoids the Malacca Straits, a hotspot for piracy.
Added to this the development of ports and overland connectivity between China and Myanmar help facilitate a Chinese presence in the Indian Ocean.
Beijing has in the past had a good relationship with both the Myanmar military, and the civilian government of de facto leader Aung San Suu Kyi.
However, Myanmar's strategic importance may force China to choose a side. Particularly as it forms a key part of President Xi Jinping's signature 'Belt and Road Initiative.'